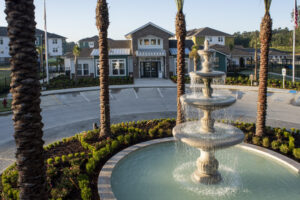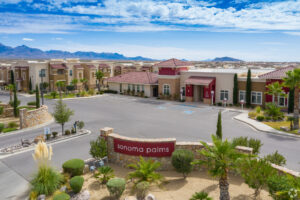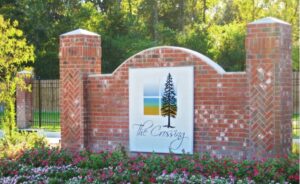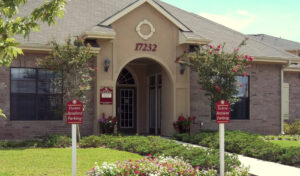 The Palms at Sunset Lakes is a luxury gated apartment community in the quaint town of Zachary, just minutes from Baton Rouge. It features 144 one-two-and three-bedroom homes. The community is lushly landscaped on 29 acres. Leasing is now underway. Go to thepalmsatsunsetlakes.com for details and contact information.
The Palms at Juban Lakes is a fully-gated upscale luxury apartment community located on 16 acres in Denham Springs, LA. The $24 million community features 144 one-two-and three-bedroom units with tremendous amenities, including dog washing stations, playground equipment and walking trails. See the award-winning community at thepalmsatjubanlakes.com.
The Reserve at Jefferson Crossing is a 13-acre, $20 million, 180-unit apartment development. See the reserveatjeffersoncrossing.com, located in Baton Rouge, LA.
Sonoma Palms, a 12-acre, $25 million, 192-unit property near the Sonoma Ranch Country Club in Las Cruces, New Mexico, is the first of CST's multi-family communities developed with mountain views, located in the picturesque community of Las Cruces, New Mexico. Go to sonomapalms.com
The Crossing Apartments is 136-unit apartment development located in Denham Springs, LA in Livingston Parish. Go to  liveatthecrossing.com.
The Village at Juban Lakes is a $13 million luxury apartment development. It was successfully sold in 2016 at a 29% IRR (Internal Rate of Return).
New Multifamily Properties Coming Soon
Morningside at Juban Lakes has been designed especially for seniors 55+ with unique architectural details for maximum mobility and optimal energy efficiency. The community is in Denham Springs, just minutes from Baton Rouge, the capital city of Louisiana. Look for many special features for seniors (55 years+) including a fitness center with lifestyle programming, arts and crafts room, entertainment room with jukebox, pool, dog park, clubhouse. Anticipated opening in December 2021.
The Reserve at Juban Lakes community in Denham Springs, LA-located minutes from Baton Rouge-began construction in January 2021, with a projected opening date of Spring 2022. The new apartment community will feature one-, two-, three- and four-bedroom apartments.